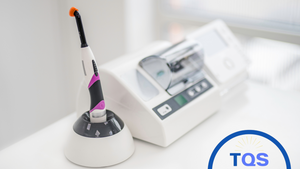 5 Expenses your practice can fund by trading used dental equipment for cash!
   So, you found a company to purchase or liquidate your used dental equipment- now where and how will you allocate the extra funds? We don't need to tell you about the magnitude of overhead that arises to keep a practice fully operational. Finding resourceful methods in practice management, will aid in not just running your practice, but running it successfully. Here are our 5 top ideas for which areas to consider investing in, after you sell your secondary items:
   Training courses: Fund annual OSHA training or any other required employee training.
   CE Education: Use extra profit from used dental equipment to coordinate CE courses to further educate yourself and team (office managers, front desk, etc....).
   Invest in your team: Host dinners, trips, or surprise your team with gifts. Show your appreciation, by arranging small or large tokens of appreciation to the important members that are responsible for maintaining a smooth operation in your practice, Office managers, assistants, and staff.
   Fund new dental equipment: Ready to go out with the old, in the with new? Utilize any extra cash from your old equipment, to invest in upgrades, or any other new purchases.
   Dental equipment repairs or services: Repairs and servicing can reach a hefty cost, depending on the unit and repair. If you need repairs or a necessary part for other units, such as a battery, consider using the extra funds to pay for the equipment that matters to you most.
    Increase your funds and maximize possibilities 
   In conclusion: These top 5 expenses are meant to provide you with insightful ideas on which areas to fund, after turning your old equipment into cash! You can begin the selling or liquidation process with us by visiting our quick form here.
---