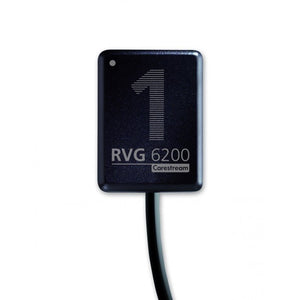 Digital advancements really worth investing in to further simplify your practice methods.
   When it comes to all the latest must have equipment in dentistry, not all live up to the hype and plenty are short lived in utilization. It is important to weigh what piece of equipment or technology will be important in adding value and functionality to a practice by analyzing current work flow, and production. This is true for practices who want to further productivity by investing in and moving closer towards new digital practices. Based on the most practiced methods, we narrowed it down to the following top digital equipment worth investing in to enhance function and workflow in a practice. Especially, if a practice is considering a transition from traditional analog techniques to digital. They may find them helpful depending on their workflow and methods.
Heres our top suggestions for digital equipment types we believe should be prioritized for any transition, depending on a practices' needs, and performance:
Caries detection equipment – Kavo diagnodent? Or Dexis carivu? Investing in equipment that carries out this technology, will add accuracy to detecting decay in patients. This in turn will create lasting treatment outcomes, and more of a predictable work flow. Adding diagnostic technology such as Caries detection will assist in executing further precise treatment –A 1994 paper in caries research, demonstrated, that an explorer only detected caries in 14% of teeth that had decay histologically . For this reason, we think an investment in this technology is a necessity to enhancing productivity and precise treatment.
Impression scanner/ Intra oral camera – This technology is a game changer for practice's who regularly deal with dental restorations and impressions . Switching from the traditional way of taking impressions saves on powder, does not sacrifice patient comfort, and is an excellent tool for accuracy. It can eliminate the many errors and hassles that come with impression trays.  Like wise, an intra oral camera, creates an accurate diagnosis and is an excellent tool for full arch rehabilitation. Both shorten the workflow, save on consumable expense, and patients love it!
Digital x-rays – The amount of practices' who use conventional analog X-rays like film, are far in between these days, but we think this is worth mentioning for those who are still proceeding with the old school method for taking patient X-rays. Want more flexibility, and pace in your practice? Consider a handheld X-ray system like the Kavo Nomad. Different Digital X-ray equipment offers different advantages. There is plenty to explore. Finding out what can increase performance and patient comfort, is a start before making an investment worthwhile. 
3d printing technologies- Depending on specializations, or if a practice is considering to expand services – Printing in practice can save outsourcing time, cost, and enhances patient experience. Rather than your patients enduring the unpleasant process of a dental impression and plaster casting, printing through a program like AutoCAD within hours rather than days, can add efficiency. This along with many other benefits, makes 3D printing another invaluable technology on our list, worth investing in. 
Have any other suggestions or advice? Share what equipment transition was life changing for you and your practice in the comments below.
---