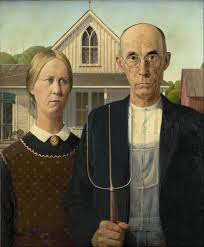 Famous people you had no idea were dentists!
Did you know that dentists are people too, with ideas, and thoughts that roam 
outside of dentistry? Shocked?! We are too! (Of course we are only kidding)! Although, once you read on about these 4 famous dentists, you're going to be surprised, and maybe even a little inspired! Here are 4 top picks of people who were dentists at the time that they rose to fame: 


1. Thomas Welch (Yes! The inventor of Welchs' Grape Juice) - The man who introduced the pasteurization of grape juice, and made it widely accessible on store shelves, practiced dentistry until 1880. Thomas and his son, Charles E. Welch (who also was a dentist), founded the Welchs' dental supply company.  Together, they sold grape juice on the side, in addition to their practice. Besides creating one of the most famous beverages, Thomas Welch contributed tremendously to the progress made in dentistry.





2. Paul Revere- This well recognized name in the American revolution, toyed with dentistry back in the late 1700's. We state "toyed", because it is not clear whether or not, he had the proper credentials to practice in the field. He did however, advertise for teeth cleaning jobs and wiring of false teeth, during his rough financial years. One of his good friends, John Baker, was a dental surgeon and helped Revere hone in on his skills. In addition, many historians attribute him to being the nations first forensic dentist, based on his part in identifying many bodies through dental records. 
3. The farmer in the American Gothic painting - The American gothic painting, is one of the most famous paintings in the world and worth over $850 million today. But did you know that it's painter, Grand Wood, had his dentist Dr. Byron McKeeby (the farmer holding the pitch fork) pose for the painted portrait. Mckeeby, who was 62, at the time, agreed after Wood asked him for the favor. Taking on the favor most certainly paid off for Mckeeby, now that his face is one of the most recognized in the world! 


4. Edgar Buchanan - Buchanan was well known mostly for his role in the beverly hillbillies, but before his career in Hollywood took off, he earned a DDS degree from North Pacific College School of Dentistry. His wife Mildred (who was also a dentist), and him, had a successful practice in Altadena, California up until the time that he appeared in his first film at the age of 36. He then turned his dentistry practice over to this wife, after taking his acting career full time in 1939.




 

Were you as surprised to read about these stars who were dentists to? Do you know of any other famous people who were dentists? Share with us in the comments! 
---