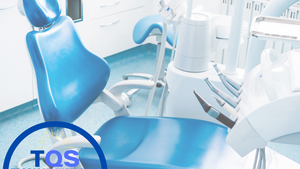 5 Places To Buy or Sell Used Dental Equipment Online and Offline
Dental equipment is expensive, and this poses a significant challenge to dentists. Do they repair or replace old equipment? 
Given that most dental equipment has a lifespan of 10 to 20 years, buying used dental equipment often proves a sound financial decision. 
Most people sell dental equipment that's in great shape, with some still under warranty. According to TQS, buying used dental equipment helps dentists reduce waste, save money, and increase their ROI.
Here are the top 5 places to score quality pre-owned dental equipment. 
With more than 20K members, the Dental Garage Sale Facebook group connects people looking to sell or buy dental equipment. Since this is a private group, you'd need to join the group to buy or sell dental equipment. 
Once approved, you can access the group and update the dental equipment you wish to sell. Or browse the timeline for the dental equipment on sale. If you find a product that meets your needs, you can reach out to the seller and negotiate. 
As a rule of thumb, it's prudent that you inspect dental equipment before making payment. Always conduct your due diligence and require the seller to back their claims with documents such as warranties, original receipts, and refurbishment certificates.
Dental Town is an online magazine and community dedicated to the dental profession. It brings together dental professionals from around the world. The website also lets members place classified ads. 
The classified ads include listing from individuals and suppliers looking to sell used dental equipment. Others list dental supplies, office space, even dental practices. Dental professionals seeking employment or looking to purchase used dental equipment can also place their ads. 
Simply open the classifieds tab and browse the various categories. Or you can use the search feature to narrow down your search. If you find an offer that meets your needs, you should contact the seller to seal the deal. 
However, you should exercise your due diligence as you buy used dental equipment to get the best value for money. Always inspect the equipment before taking ownership and sending payment. Dental Town doesn't guarantee the quality of the product or a seller's credibility. 
eBay is a global marketplace that's popular with individual and business sellers. The platform allows people to list dental equipment and supplies they have on sale. Prospective buyers can browse the site and reach out to the sellers and negotiate on price and delivery. 
Buying new or used dental instruments on eBay is straightforward. Simply search for the dental appliance you need via the search function. You can narrow down the categories for more accurate results, including the seller's location and price range. Using eBay's Buyer Protection Program to buy used dental equipment is advisable. The program protects you from fraudulent dealings to ensure that you get value for your money. 
Networking with fellow dental professionals at your local dental society can provide valuable leads when buying or selling used dental equipment. You have full access to a rich pool of professionals actively using dental equipment. Dentists are more likely to reach out to people in their professional circles when upgrading equipment, expanding to new locations, or closing their practice. Some people in your network can provide you with direct links to reliable dealers with incredible offers on pre-owned dental equipment. You can also partner up with fellow professionals and reap the benefits of steeply discounted group buys. 
Talk to Retired or Retiring Dentists
Reaching out to retired dentists or those planning to retire can help you snag incredible deals on quality dental equipment. If you're lucky, you might get a fully furnished office that's ready for takeover. Dentists are required to notify the American Dental Association when retiring. Therefore, ADA members might check the member's directory for leads then reach out to the dentists. Some retiring dentists list their practices online marketplace such as Dental Town. Check with local dental associations, dedicated Facebook groups, and other online marketplaces for leads. Also, check with local business brokers and any association for retiring dentists in your area. 
Get the Best Bang for your buck
Buying preowned dental equipment when setting up your practice ensures that your hard-earned go further. It enables you to outfit your practice with a diverse range of innovative dental equipment without breaking the bank. People who sell dental equipment reduce waste and safeguard the environment while helping dentists save money.  
Feel free to contact us if you plan on selling dental equipment or need an appraisal. We will be more than happy to assist you with our fast and efficient service. Visit us here for a speedy quote or call us directly to reach a live acquisition specialist at 253.248.3974
---