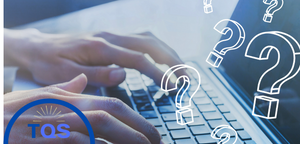 FAQS Sell dental equipment; All Frequently asked questions answered!
Sell dental equipment -  FAQS
I am out of state, how do I get the items out to you? We purchase dental equipment nationwide. Our company is a partner with Fed ex shipping. Once the quote and payment method are established - We will either mail you a shipping label with tracking or you will take the items to your local fed ex. Once you provide them with our account, they will handle the rest. If you need help with packaging a heavier or fragile item, we will cover that cost as well. 
How will you compensate me for payment? Payment is completed either via your CC provider, check, or PayPal. CC provider is what you use to manually capture payment from patients. If we travel onsite to your office location, cash is a feasible payment method, if desired. 
How long does this process take? From the quote, to shipping, and payment- A typical transaction will be completed in about 5-7 business days. Our turn around time is the highest in the market. For onsite, the transaction is completed the same day. 
I am in WA state needing to sell item/s, how do I schedule a pickup? For local pick up transactions, you may request our team to your location by filling out the "get a quote" form. Quotes are available to be completed on site, if desired. Describe the situation in the "get a quote" form. We will reply, to set up a date and time for onsite consultation or purchase. Once we arrive, payment is completed the same day. 
I am out of state, with an excessive amount of equipment, can you come to my area? Depending on the location and amount of equipment,  we may be able to schedule a walk through in your state. Please fill out the "get a quote" form, to get started! 
How do you determine what you pay for my items? We are qualified to appraise secondary dental equipment and supplies. Our assessments are based off of the used market value. All quotes are from our completed sales record database. Our payouts are about 30% of the total recorded sale. We have hundreds of solid reports and data to help us configure the actual market value, and what we are able to pay. 
Once you quote my items, Is your offer subject to change, once you receive my items? Once we send you an offer, offers are not subject to change. 
I do not know if these items are working or not, what should I do? If you are not positive of the condition for your items, please describe the items accordingly. We do purchase items "as-is".
We have so much used dental equipment in our office, what is the best way to start? If you are local, the best first step is to schedule a walk through and onsite quote. You can also email pictures, if you would prefer a quote beforehand. We've worked with different scenarios and situations! Let us know what works best for you.
Do you purchase demo equipment, and non working equipment? We do purchase demo equipment and non working equipment.  
What do I need to get a quote? You will need to email photos or details to ask@dentalquicksale.com . We will response within 1 day. Our response time is usually within a few hours. Once we assess the photos, and read the details, we will produce a quote. All parties are guaranteed a response, whether we consider your items or not! 
Do you purchase chairs, panos, and cabinets? We do not purchase these items at this time. We can provide resources for XRAY digital units, and panos. We are happy to answer any questions related to what we do or or do not purchase.  
Ready to sell dental equipment? Get a quick quote here! You can also call us directly at 253.248.3974 or chat / email us today!
Email: ask@dentalquicksale.com
---