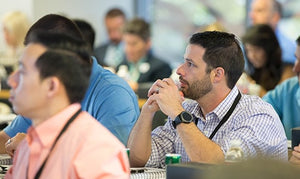 Top 5 dental facebook groups you should know about!
There is no doubt that social media wins hands down as one of the greatest networking tools for a number of professions and industries. And for dentistry, it's no different. Did you know that there are hundreds of groups on facebook dedicated to providing an exclusive space for dental professionals? Plenty of them are filled with resources, and avenues to connect with other peers on matters related to dentistry and everyday life. These groups are filled with information related to everything from, strategies to consider in your practice, to networking opportunities. We narrowed it down to our top 5 favorite facebook groups that are a must for any dental professional to check out: 
1. Dental Nachos-
Dental Nachos is committed to "
to dramatically increasing the success and happiness of dentists across every stage of their professional career." 
Engage in peer discussions related to matters related to your practice and beyond. You will also find postings on hilarious topics only those in the industry would understand. Dental Nachos is a wonderful place to vent, and engage in educational topics posted by other members. Feel free to ask or read about almost any variable in your practice that you have been contemplating, at Dental Nachos.
https://www.facebook.com/groups/dentalnachos
2. Dental Garage Sale
- This is hands down one of the most helpful groups. Dental garage sale, caters to dentists who want to place their equipment up for sale to other dental professionals. Want to market those Adec chairs? Or maybe you're looking to snag a really good deal on a Piezo? You will find all this and more at Dental garage sale. It's like a garage sale only it's by dentists for dentists.
https://www.facebook.com/groups/DentalGarageSale
3. Dental Boss Movement -DBM is a group dedicated to creating an empowering community for the dental industry. It aims to support and inspire dentists in furthering their practice and life. Whether you want to gain insight from fellow successful dentists on growing your business, or starting a new one, Dental Boss movement serves as a wonderful resource. Feel free to use this group for inspiration, or support!  
4. DPN (Dental peeps network) Marketplace
- This is another great one for finding or listing retired dental equipment. Find equipment or "test the waters" with any equipment you seek to sell on the DPN market group. Give it a try!
https://www.facebook.com/groups/895957923946540
5. Dental Professional networking-
Looking for a temp? Or hiring a full time office manager? With over 4,000 members as of present day, this makes DPN a great group to share available job positions or scope postings from potential office members daily. Start connecting here!
https://www.facebook.com/groups/1386384145014540
---