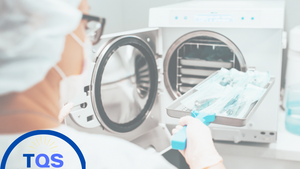 How to Maintain Dental Equipment for a Successful Practice
Dental equipment plays a significant role in the day-to-day smooth running of dental practices. It comprises different sized parts, some of which are tiny and require extreme care and appropriate handling. For this reason, it's essential to maintain dental equipment regularly. 
Besides, oral health is sensitive, which calls for a high level of hygiene and efficient use of equipment. As you know, patients require different procedures, such as tooth replacement, cavity filling, treatment of tooth damage, scaling and stain removal, and cosmetic surgery. These procedures must be carried out with well-maintained equipment, as faulty ones would be dangerous to both the patient and the dental personnel.
How to Maintain Dental Equipment and Instruments 
Infections can be transmitted from one patient to another. To avoid unintentional harm to your clients and employees, you must care for and maintain dental equipment regularly. Below are ways you can look after different dental instruments.
Dental Hand Equipment
These portable pieces include carvers, chisels, probes, and excavators. Ensure you clean them with a mild detergent and subject them to heat sterilization for about 30 seconds. This helps to remove all contaminants. In addition, routine sharpening should be done to prevent the tools from becoming blunt.
Suction Machine
Use a mild detergent to clean the suction equipment and then rinse it thoroughly. For effectiveness, use a mixture of bleach and water. It's advisable to follow your suppliers' instruction of servicing the equipment annually through a qualified technician.
Dental Photography Equipment
Properly maintained dental photography equipment assists you in clearly presenting the dental treatment plan to your patients. They can see the problem and determine which of their teeth requires immediate care. These expensive units should be professionally maintained and repaired by a competent technician.
Why Maintaining Your Dental Equipment Is Important
Preventative maintenance of dental equipment is essential for the success of your practice. Here are reasons why it's important.
Guarantees patient care

— keeping your dental pieces of equipment in good condition protects your patients from infections and injuries.

Reliability

— proper upkeep ensures that procedures are done efficiently and reduces the likelihood of malfunctions during dental procedures.

Extends life span of equipment

— maintenance keeps your dental equipment in good shape, which extends its life span.

Cost of replacement

— dental instruments are costly and so is their replacement. By following the suppliers' maintenance guide, you help minimize the cost of replacement.

Saves on time

— Having a routine maintenance checklist reduces the chances of failure when patients undergo procedures.
Tips to Follow When Cleaning Your Dental Equipment
Be cautious when cleaning your dental instruments to minimize the chances of infection spreading. These tips offer insights about cleaning your equipment adequately.
When cleaning dental instruments, use utility gloves and safety eyewear. Accidents are unforeseeable and can occur at any time.

Pre-soaking your instruments right after use makes them easier to clean. Use catalytic spray gel as it inhibits debris from building up.

Cleaning any remaining dirt is essential before sterilizing your equipment. 

Thoroughly dry your instruments.

Sterilizers

will only remove the moisture that they introduce onto your devices. 

The risk of infecting the equipment is increased by moist packaging.

Package your dental equipment by wrapping it before sterilizing. Exposure to air can prevent the sterilization agents from penetrating through.

Ensure that you're not overloading your sterilizers so that they can fully sterilize and reach the highest temperature.
In conclusion, it's important to clean and maintain dental equipment. It's not just good for your practice but also important in thwarting the transmission of infections. This is why you should
contact expert technicians
to handle all your dental equipment solutions. It's a good way of securing your practice as well as your staff and patients. 
---