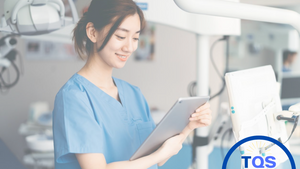 When Does Selling Dental Equipment Make Sense?
Are you thinking of disposing of or selling dental equipment? Or, have you considered whether someone else might need your equipment? If you're handling dental equipment, selling them might make sense in some scenarios. For instance, if you're retiring or selling your practice, you would be in a perfect position to sell your pre-owned dental equipment instead of tossing it, trading it in, or just storing it. 
There's a huge market for pre-owned or used dental equipment. Selling dental equipment can help you recoup your operational costs and manage your expenses in a better way. Apart from selling your dental practice, several other scenarios will make it necessary for you to sell your extra or idle dental equipment. Bear in mind that hanging on to technology you're not utilizing can be costly. Read on to learn some of the scenarios that would make it necessary for you to sell your dental equipment.
When Should You Start Selling Dental Equipment?
You Merged Offices
One of the instances that makes sense to sell dental equipment or trade-in is when you merge offices, and you're now left with extra equipment. It could be excess equipment, or it could be dental equipment that is outside of your expertise.
Have you inherited implant equipment but are a general dentist? You might need to sell the dental equipment. Selling dental equipment that you're not using will help you avoid the loss of your functional space in cases where you've merged your offices and you're trying to maximize the functionality. In addition, holding on to excess or idle equipment in a merged office can render it damaged from improper storage.  
You've Paid for Storage Costs for Over a Year
Another sensible reason is when you've constantly been paying for storage costs, and it's been over a year. Paying for storage costs for equipment you're not using is a waste of money. Selling them can help you better manage your expenses. Hanging on to excess equipment or used dental equipment can be a little more costly than you imagine. It's not just about storage costs alone. In fact, the idler your equipment stays, the more it's rendered less valuable.
Generally, dental equipment tends to lose about 10% or more of its value every other six months. Bear in mind that the sooner you sell your unused or excess dental equipment, the quicker you'll be able to receive a top payout on your obsolete dental equipment in storage.  
You're Never Going to Use the Technology or Trade it in for an Upgrade
Having idle or old technology that you're probably not going to trade in for an upgrade or you're never going to use makes it necessary to sell, rather than tossing it or storing it. Some of the dental technologies to consider selling include milling and laser technology. Holding on to unused technology will only depreciate or lose value as well as take up your valuable space.
You're Not Planning on Repairing the Dental Equipment
Not planning to repair your broken or damaged dental equipment? Then you're in a perfect position to sell the equipment. Even if the dental equipment is not working, you can sell it for refurbishing or parts. This way, you'll eliminate the struggle of having to incur the fixing costs while still earning some extra cash from the dental equipment sale.
You're Retiring or Selling Your Dental Practice
Are you a retiring dental specialist? It might be the best time to sell your used dental equipment that is no longer in use. In addition, there's also a large number of transition specialists in the dental marketplace. This makes it necessary to sell dental equipment.
Do you have dental equipment that is no longer in your expertise or specialization? Then you might consider selling the equipment to the specialists in need. These could be new specialists who are just starting and don't have the required finances to purchase new equipment or get the best value for their money on dental equipment.
Key Takeaway
So, are you planning to sell your excess or used dental equipment? It makes more sense to sell your excess or idle dental equipment before you even retire or sell your dental practice. However, selling dental equipment by yourself might require you to incur added expenses from professional inspections, shipping, or sourcing of customers.
We recommend you work with a professional dental equipment reseller to save yourself from all the hustle. Visit our website or contact us today for more guidance and inquiries regarding selling dental equipment. We'll be glad to be of help! 
---